Life sometimes rewards us with unexpected discoveries that we cherish for a lifetime. This is what our family experienced many years ago when our paths crossed with the Pear Valley Winery. We found this hidden gem on our inaugural visit to Paso Robles. Over the years, it has held a special place in our hearts. Its allure keeps drawing us back annually, each trip leaving us with a bouquet of precious memories and experiences to treasure.
Pear Valley Winery: A Hidden Gem in Paso Robles
Pear Valley Winery is an integral part of Paso Robles, etching its own unique identity within this famous wine region. Its amazing history starts in the late 60s, when Tom Maas found his soulmate in the wine-rich region. He fell head over heels for the thriving viticulture of the area. And with the steady support of his wife Kathleen, realized his dream of owning an estate winery amidst the peaceful beauty of their vineyards.
Over the decades, this tranquil oasis evolved into a reputable wine domain. The Maas family has been instrumental in pioneering sustainable farming practices, thus ensuring that only the best fruit is selected from their vineyards. These practices, coupled with the steep slopes that are key to maintaining low yields, result in wines with intense flavors and varietal typicity. Their commitment to quality and tradition has garnered them numerous awards. Most notably at the 19th annual Central Coast Wine Competition.
Discovering Fun & Wine: The Pear Valley Vineyard Experience for Everyone
The vineyard experience at Pear Valley Winery is nothing short of mesmerizing. The winery, encompassing acres of lush vineyards surrounding a magnificent 14,000 square foot tasting room, exudes a rustic charm that can be savored from their scenic outdoor seating area. Nestled in the midst of a vineyard, it offers panoramic views of the tranquil surroundings that have a captivating effect on adults and kids alike.
The child-friendly area near the fireplace in the tasting room is a paradise for our little ones. They were happily engrossed with the toys, giving us some peaceful moments to relish our wine tasting experience. Adding a delightful twist to our recent visit was our adorable Labrador puppy, Buddy. Despite the recent change in policy regarding dogs, the staff went out of their way to accommodate us, allowing us to enjoy our tasting in a serene spot at the back of the winery.
The standout of our tasting session was their rose. We generally have specific preferences when it comes to roses - they're often either too dry or too sweet. But Pear Valley's rose was a revelation. It struck a perfect balance, seamlessly blending the dryness and sweetness, which instantly made it our favorite.
While the pleasant weather enhances the overall experience, it's important to note that the summers here can be quite hot. So, come prepared with sun hats and sunscreen to enjoy the experience without any hindrance.
Uncorking the Secrets of Pear Valley Wines
When visiting Pear Valley Vineyards, we discovered an expansive array of wines. Each with its own unique character and distinct flavor profile. We couldn't try all the varietals during our visit. But we delved into the flavors of a few chosen ones. Creating memorable moments set amidst the peaceful beauty of the vineyards.
- Unraveling the Richness: Our Favorite Red Wines
Aglianico is a full-bodied red that brings forth a delightful complexity of black cherry, plum, and cocoa. On the other hand, the Barbera captivated us with its vibrant acidity and bold red fruit flavors. We were informed that Cabernet Franc is celebrated for its unique blend of floral and pepper notes, adding a spicy touch to the raspberry undertones.
Their award-winning Cabernet Sauvignon was indeed our favorite, flaunting rich blackberry and cassis flavors, accentuated by hints of vanilla and smooth tannins. The Charbono, which we were lucky enough to try, showcased an enticing mix of blueberry and black licorice aromas, enhancing our dining experience. Their unique blend, Distraction, took us by surprise with its bold flavors of blackberry, currant, and dark chocolate - a delightful diversion, indeed!
Grenache was described as a wine lover's delight, offering a blend of red fruit and spice. Their red blend, Inspiration, lived up to its name, blending a selection of their finest reds into a symphony of flavors. The Malbec is renowned for its dark fruit flavors and chocolate undertones, while the Merlot is recognized for its soft texture and notes of juicy plum and cherry.
We found Nero D'Avola, another wine we tasted, quite unique and pleasing, with its medium-bodied nature and a compelling mix of cherry and herbal flavors. We were informed about the dark, brooding character of Petite Sirah, known for its high tannin content and concentrated flavors of black fruit. The Pinot Noir and Syrah are said to be delightful, each bringing a balance of fruit, earth, and spice to the table.
The Spanish varietal Tempranillo impressed us with its balanced nature, offering notes of ripe berries, vanilla, and leather. The blend Todos Juntos is known for encapsulating the essence of the vineyard in a bottle, bringing together the best of each varietal. And who could forget the classic Zinfandel with its hallmark bold and fruity character?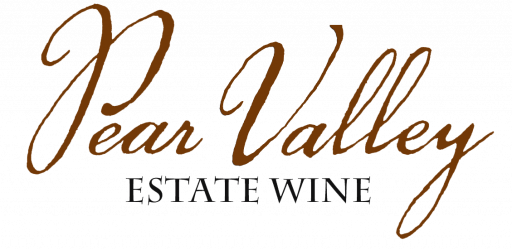 Red – Pear Valley
At Pear Valley, we have something for everyone. With 28 estate varietals, we offer stand alone red and white wine varietals, a number of blends, as well as several dessert and port-style wines. We are sure you will find something to please your palate.
- Journey into Crispness: Discovering the White Wines
The Albariño is praised for its high acidity and light-bodied nature, with dominant flavors of zesty citrus and green apple. The Tom Oaks Chardonnay, which we utterly fell in love with, was like a ray of California sunshine in a glass, blending the crispness of green apple with a whisper of tropical fruits.
The Chenin Blanc and Sauvignon Blanc are both popular for their high acidity and refreshing flavor profiles, the former exuding sweet honeydew and the latter, classic notes of citrus and green herbs.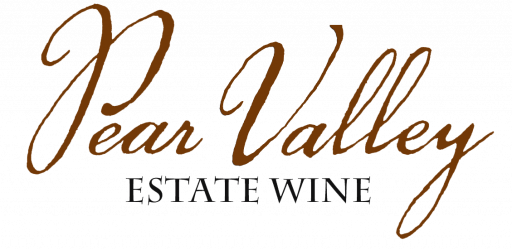 White – Pear Valley
At Pear Valley, we have something for everyone. With 28 estate varietals, we offer stand alone red and white wine varietals, a number of blends, as well as several dessert and port-style wines. We are sure you will find something to please your palate.
- Beyond Red and White: Exploring Other Wines
Their Rosé captivated us with its delicate blend of sweet and tangy, offering a palate of red berries accented with floral aromas. And the Desert Wines, though we didn't get the chance to taste them, promise a harmonious balance of sweetness and complexity.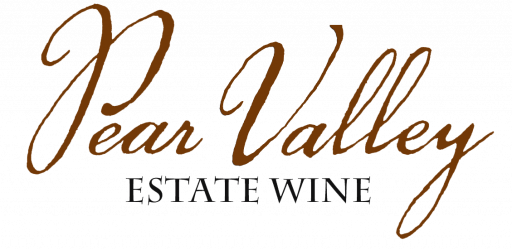 Dessert – Pear Valley
At Pear Valley, we have something for everyone. With 28 estate varietals, we offer stand alone red and white wine varietals, a number of blends, as well as several dessert and port-style wines. We are sure you will find something to please your palate.
Our visit became a part of our family's cherished wine story, marking the genesis of unforgettable memories in the heart of Paso Robles wine country. The extraordinary wines of Pear Valley await our return, ready to unveil the next chapter of our family's wine journey.
Embracing the Pear Valley Legacy: Our Wine Club Membership Experience
Among the myriad of wine clubs dotting the United States, one holds a special place in our family's heart – the Pear Valley Winery Wine Club. Unlike many wine enthusiasts who juggle memberships with several clubs, we've dedicated our loyalty to Pear Valley alone. Our reason? The unbeatable combination of unmatched wine quality and affordability that is unique to this club.
Over the years, we've savored our way through Pear Valley's offerings. Each bottle a testament to the peaceful beauty of their vineyards. Even though their prices have modestly increased over the years, the club's wines still offer superior value. In fact, compared to other regional wineries, the Pear Valley wines continue to provide us an affordable yet luxurious treat.
A tradition our family cherishes is the act of personally collecting our wine club shipment. During our visits to the region, we would normally make a point of stopping by the winery. This time, unfortunately, we missed that opportunity. However, this gesture has always given us a sense of connection to the vineyards and the people behind our favorite wines.
Celebrate Life: Exciting Events at Pear Valley Winery
Even though we have yet to attend an event at Pear Valley Winery, the place boasts a vibrant events calendar. Known to host some of the largest wine competitions, including the renowned 19th Annual Central Coast Wine Competition, Pear Valley is always abuzz with activity. There's a thrill in the air when it comes to the blind-tasting events, the anticipation of the results of the Central Coast Spirits Competition, or the excitement surrounding the California Mid-State Fair at the Paso Robles Event Center.
The winery also has a reputation for organizing other events. Such as the 75th-anniversary celebrations, where the joy and sense of community are truly palpable. All these events create an immersive experience for wine enthusiasts, from tasting premium grapes to appreciating the award-winning wines.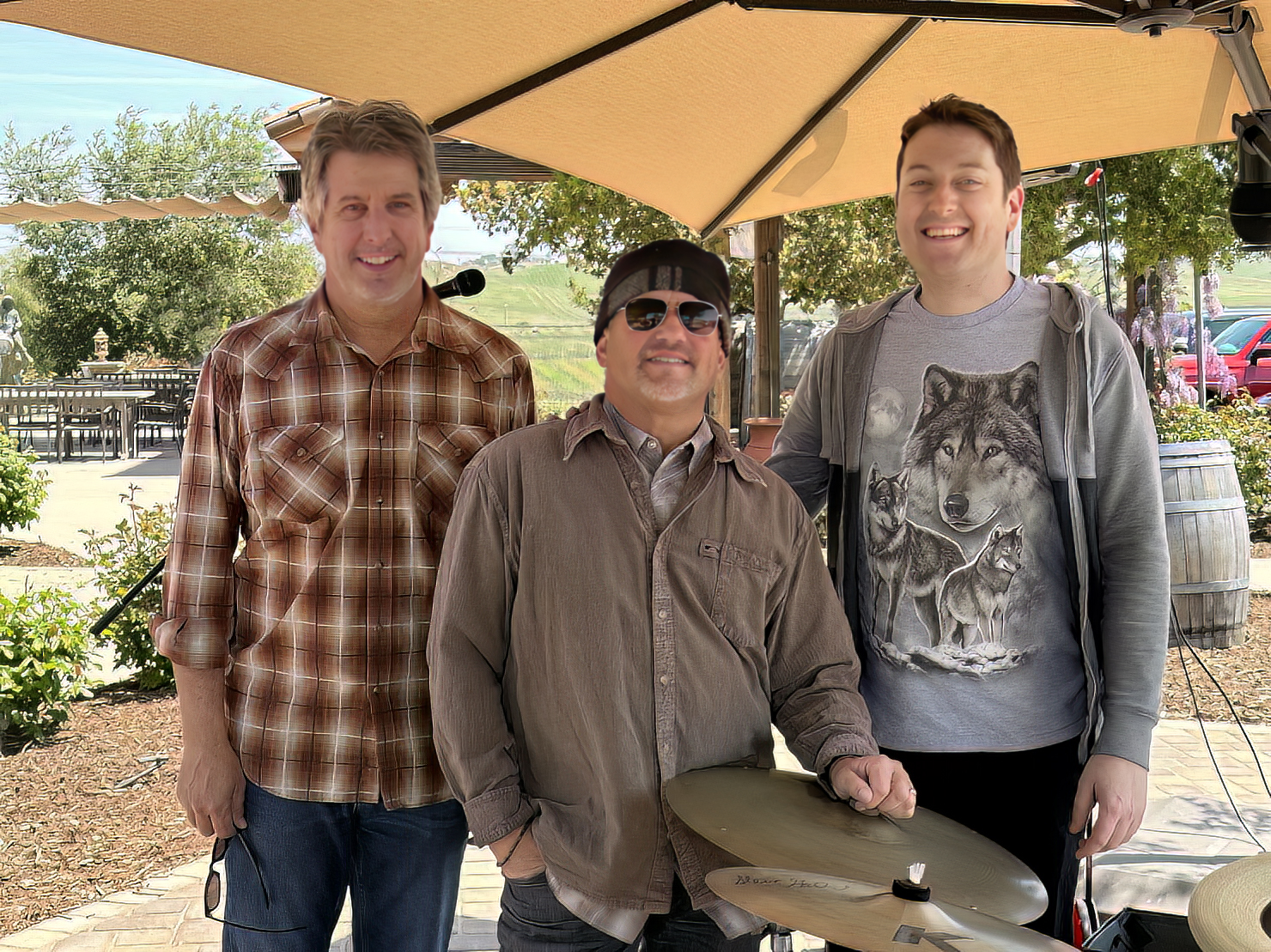 Events from July 2 – June 18 – Pear Valley
Join us at Pear Valley for wine, music by 5 Parts Devil, and good times on this Labor Day Weekend. Think of this trio as a musical cocktail. Throw in one part Rockabilly, one part Bakersfield country music, two parts guilty pleasures and 1970's AM radio hits. The name is a reference to their ecle…
Paso Robles: More Than Vines and Wines
Our family trips to Paso Robles, nestled in California's Central Coast, have become cherished memories over the years. It's a ritual, and part of the joy of our wine club membership at the Pear Valley Winery, that we simultaneously indulge in the town's enchanting charm. We usually couple our winery visit with a leisurely excursion to downtown Paso Robles. An experience that never fails to fill our hearts with joy.
- Discovering Downtown Paso Robles
Downtown Paso Robles is like stepping into a blend of old-world allure and contemporary vibrance. Our kids are enamored with the charm of the old movie theater. Its historic facade and a perfect symbol of the town's rich past. Each visit to this captivating place is wrapped up with a family movie night. An event that the kids eagerly anticipate.
- Savoring Paso Robles' Culinary Delights
But before we settle down for the movie, our family tradition is to have dinner at one of the many incredible restaurants downtown. We've sampled a multitude of cuisines here, from authentic Italian to robust Mexican. The variety of food in downtown Paso Robles is truly commendable. And there's something to cater to each of our varying palates.
- Enjoying Family Fun at the Town Park
In between dinner and the movie, we usually visit the kids' playground located centrally in the town park. The playground is a delight, with its well-maintained equipment and clean surroundings. The kids love it and it provides a welcome stretch of play and laughter. The perfect activity to work up an appetite for the popcorn and candy that await us at the movie theater.
- Sweet Ending at the Candy Shop
Speaking of candy, no visit to downtown Paso Robles is complete without a visit to the local candy shop. The store is conveniently located right by the movie theater. Picking out an assortment of sweet treats for our movie night has become a family tradition. The children's eyes sparkle with anticipation as they choose from the multicolored rows of candies, chocolates, and lollipops. It's a moment of pure joy that beautifully caps off our delightful evening.
These cherished traditions and the quaint allure of Paso Robles have become an integral part of our family's experience with Pear Valley Winery. Every visit feels like coming home to familiar comforts while also offering new memories to treasure. And we wouldn't have it any other way.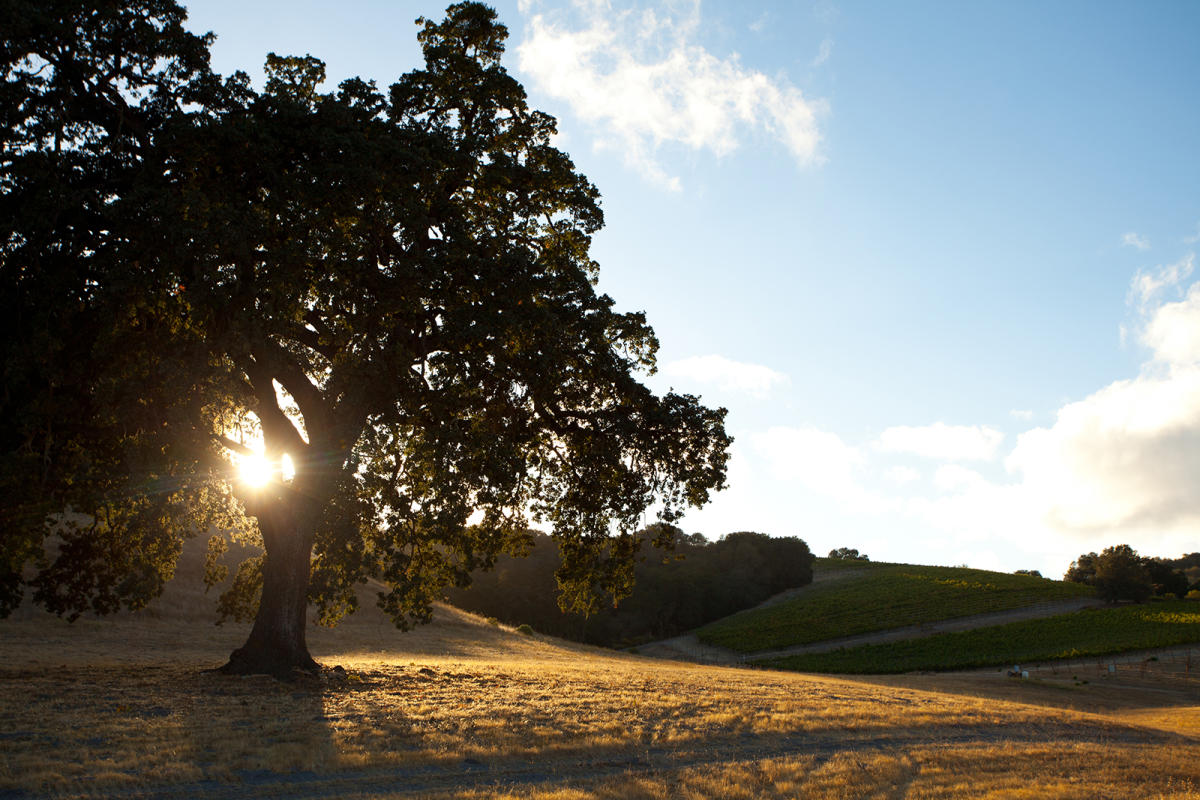 Travel Paso | Find Things to Do, Restaurants, Events & Hotels
Escape to the majestic rolling hills and celebrated wineries of Paso Robles. Located midway between Los Angeles and San Francisco and bordered by coastal Highway 1 and the 101, Paso Robles is California wine country with beach access and Michelin stars. A community of cowboys and innovators, it's wh…
Wrapping Up Our Pear Valley Love Affair
Our trips to Pear Valley Winery are much more than mere winery visits. They are chapters in our family story filled with joy, love, and shared experiences. Whether it's the array of exceptional wines, the hospitality that warms our hearts, or the quaint charm of Paso Robles, it's a journey that has something for everyone. And as we count the days to our next visit, we look forward to adding more delightful memories to our Pear Valley anthology.
Frequently Asked Questions
What types of events are held at the Pear Valley Winery?
Pear Valley Winery is famous for hosting a variety of events, from wine tastings and wine competitions, such as the renowned 19th Annual Central Coast Wine Competition, to special celebrations like their 75th anniversary. They also host blind-tasting events, the anticipation of the results of the Central Coast Spirits Competition, and excitement surrounding the California Mid-State Fair at the Paso Robles Event Center.
When are Pear Valley Winery events?
Pear Valley Winery hosts a wide range of events throughout the year. These include wine tasting events, wine competitions, and special celebrations. The specific dates and details about these events can be found on the winery's official website. Or by contacting them directly.
What is the Pear Valley Wine Club?
The Pear Valley Wine Club is a membership program offering exclusive access to Pear Valley's extraordinary wines. Members benefit from a wide range of privileges. These include special tastings, invitations to members-only events, and access to limited production wines. The Wine Club showcases the Pear Valley Winery's dedication to offering high-quality wines at an affordable price, delivering exceptional value to its members. It's more than just a wine club! It's a part of the Pear Valley family story and the love for the peaceful beauty of their vineyards.